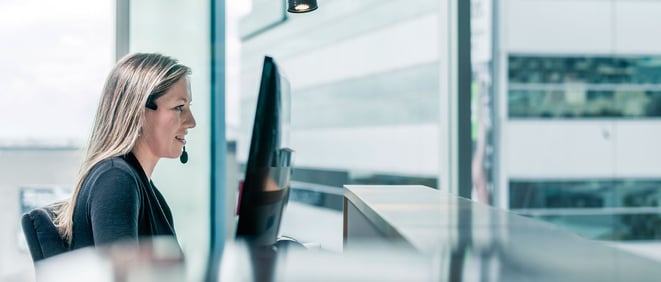 Just as the iPhone finally provided a phone that could do pretty much everything I wanted it to do, Lync has provided a tool that has allowed me to genuinely work anywhere in a way that is seamless to the rest of the business.
Working anywhere has a number of benefits, including being able to spend time out of the office occasionally to focus on a specific project as well as being able to stay involved in important issues and meetings while on the road.
I'm writing this from Singapore, where I've been working for the past week (with around 4 meetings/day) with negligible interruption to my colleagues. Here are the five ways that Lync allows me to do it:
1. Your phone anywhere – My work phone number is a SIP number uses the Lync client on my PC. When I plug my PC into a reliable Internet connection anywhere in the world I can make and receive calls with my NZ number – no messy VPNs. The sound quality from Singapore is like I'm in the next room. When I'm working at home I have a Kordia supplied VDSL2 connection which gives me the same experience. Some of my colleagues have domestic broadband connections which can sometimes give a 50/50 quality, however I've found business grade connections in general give a rock-solid performance.
2. Online meetings – This feature has changed the way we work in Kordia. An online meeting allows both internal and external people to click on a link in the appointment and be connected in a conference with everyone else in the meeting. There's no conference numbers to remember and it allows you have an IM session with every conference as well the very useful tool of desktop and application sharing
3. Desktop sharing – The integrated desktop sharing is the most useful feature of online meetings. Being able to go through a document or presentation can make meetings much more effective. One of the nice features about Lync is that you can share just a single application or your entire screen.
4. iPhone integration – With the Lync application calls can be simultaneously forwarded to your cellphone (I use a local SIM whenever I'm overseas) that includes the originating caller ID. This also gives you IM messages which can be useful if you're working in a different time zone to your colleagues and they want to contact you when you're away from the computer.
5. Video conferencing – Video conferencing can be a bit of a gimmick, and for the most part we avoid it. However, for certain meetings – e.g. when two larger groups of people in separate cities are meeting (or if one of them is out of town), it can be useful to see people's body language – as long as the experience is a high quality one. We use the Polycom UC station which has a 360 degree camera that focuses on the person who's talking at the time as well as giving a full room panorama shot. It's impressive.