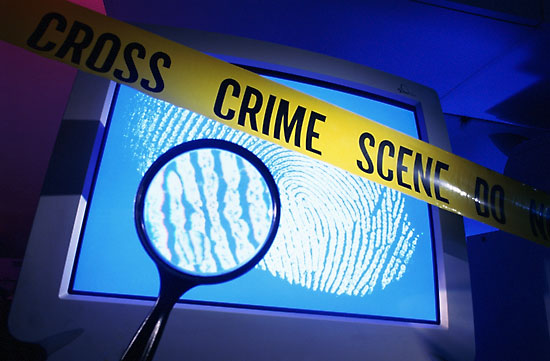 I've spent what feels like the majority of my life at work recently researching and reviewing cyber security reports and opinion pieces (at home I've been binge watching Mr Robot, the best on screen depiction of hacking ever done).
I've noticed it always seems to be numbers that grab your attention. Numbers make up the hard hitting facts I remember the most, stick with me and have the most impact when having conversations with colleagues, customers and family.
I thought I would put together some of my favourite security "by the numbers" facts. Hopefully they don't keep you awake at night! If they do then maybe that's a signal to review your security policy at home or in the office.
$2,000:
The underground price for hacking a generic website in USD. Most hackers for hire are found on Reddit-like forums. There are a bunch of them and you have to know where to look. These hackers remain anonymous, offering illegal services and demanding decentralised payment.
19:
The number of people on FBI's Most Wanted List for cyber criminals, each being responsible for consumer losses ranging from USD$350,000 to more than USD $100 million. They are from all over the world and huge rewards are offered for their capture.
$38.5 billion:
Ever wondered how much damage a computer virus can do? This is how much MyDoom is considered to have cost businesses worldwide in financial damage, making it the most expensive virus in the world and in cyber security history.
64%:
This is the percentage of internet users accessing social media services online. Social networking is one of the most popular ways for online users to spend their time and a preferred way to stay in contact with friends and families. This is precisely why hackers love social media. Users that spend a lot of time on social networks are very likely to click links posted by trusted friends, which hackers use to their advantage.
99%:
Cyber security fact: Oracle Java, Adobe Reader or Adobe Flash is present on 99% of computers. That means that 99% of computer users are vulnerable to exploit kits (software vulnerabilities). Why? Because the vulnerabilities these types of software often present are extremely critical. All it takes is one click on an infected advertising banner to give a hacker full access to your computer.
63%:
Many businesses in NZ (63% in-fact) haven't yet formally adopted any IT security management system. This is according to a recent survey conducted in 2015 during the NZ CIO breakfast discussing Key ICT Trends in NZ. Clearly we need to lift our game down here in NZ. Our antipodean location will not protect us from cyber-crime.
110,000:
The number of cyber-attacks every hour. Ever wondered what cyber-attacks look like at a global level? Now you have the chance to do it with this map from Fortinet which shows just .1% of the threats detected.
½:
HAcktivism accounts for half of the cyber-attacks launched in the world. The term represents a subversive use of computers and computer networks to promote a political agenda. With roots in hacker culture and hacker ethics, its ends are often related to free speech, human rights or freedom of information.