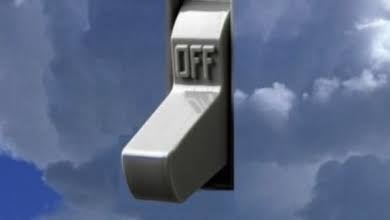 There were numerous reports last week that Microsoft Office 365 had an outage impacting users around Europe and the UK.
I'm a huge proponent of a cloud based approach for systems and architecture, especially where it provides businesses the advantage of having ready access to data and to leverage the operational benefits that come with choosing cloud over on an on premise solution.
Office 365 is Microsoft's subscription service to its Office software suite. As the name suggests, it is (or should be) a constantly available service – the outage is therefore somewhat embarrassing. While outages can be expected; business tools such as Word, Excel, PowerPoint and Email are so business critical that any outage, no matter how small is going to cause a major disruption to the business. The good news is that Microsoft reported that after a short outage the services were back online and functioning fully.
This however got me thinking about our business data, our propriety competitive business information and the impact on us if it were lost or not able to be retrieved for an extended time. This outage serves as a reminder that as IT professionals we need to ensure that our company data, whether it is stored locally or in the cloud needs to be protected.
In the worst case scenario, those servers don't come back online and your data is lost. Even if that possibility doesn't eventuate it does serve as a reminder that our business critical information is quite literally in the hands of you IT or Cloud services provider. Are you confident that you have a disaster recovery plan in the case of an unplanned outage?
While this recent example did not affect New Zealand, there have been cases of outages in the past for the APAC region.
Asigra and a number of other service providers has identified this issue and provides a solution through its global ecosystem of partners to protect data stored in cloud services like Microsoft Office 365, Google Apps and Salesforce.com. You can now be confident that you will always have your data safely secured and encrypted with a proper backup. In the event of an outage in your Cloud service provider network or even your on-site equipment, you can retrieve your business critical information when you need it; not when your cloud service provider is back on-line and ready to give it back to you.