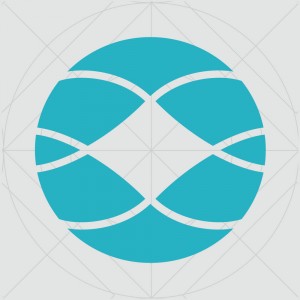 Kordia has announced the completion of a major upgrade to its North Island fibre backhaul networks, dramatically increasing its carrying capacity.
The multimillion dollar investment in Ciena Networks' DWDM optical solutions takes Kordia's core infrastructure to a potential capacity of 9.6 terabits per second.
Chief technology officer Aaron Olphert says the upgrade future-proofs the network in the face of spiralling demand for higher throughputs and provides North Island customers with faster, better and more reliable fibre connectivity.
"This represents the completion of a project for which the business case was established some years back in anticipation of a coming bandwidth tsunami driven by the ultrafast broadband rollout. That tsunami is breaking now and Kordia has more than enough capacity to meet customer demand in the foreseeable future."
The go-live of the project has released an initial 100 gigabits per second of dedicated capacity between service nodes in Auckland, Hamilton, Tauranga, Napier, Palmerston North and Wellington.
Olphert says the dark fibre connections between the main centres of the North Island will break out into additional towns as required in future, with the ability to add a further 95 sets of 100 gigabits per second allocations before the 9.6 terabit headroom is reached. "I can tell you that if we get to capacity, we'd be pretty happy," he says.
The underlying standard for the upgrade is Dense Wavelength Division Multiplexing (DWDM) which enables multiple data streams to be carried over a fibre optic network. The technology addresses the (at this point, theoretical) problem of 'fibre exhaust' – running out of transmission capability on an optical fibre.
"Thanks to the progress in the UFB rollout in the North Island, we are seeing massive uptake in bandwidth from our wholesale customers, several of which have signed up for 10 gigabit per second services on the upgraded network," Olphert says, adding that connections of that capacity were unheard of just two years ago.
"Ten gigabit today is becoming the norm; in another 24 months, we're expecting 100 gigabit connections to become standard and it will keep scaling from there, particularly as more Local Fibre Companies start rolling out 1 gigabit connections to residential users."
Olphert says the selection of Ciena Networks equipment was driven by its converged packet optical technology as well as software-defined network capabilities which, while not employed at present, provide further future-proofing of Kordia's core network.
Further, software provided by Ciena delivers detailed visibility of the network providing accurate visual management.
While it is difficult to anticipate internet traffic growth patterns, the DWDM infrastructure can be expected to last for 10 to 15 years, he says.
With the introduction of its DWDM fibre services, Kordia says it has extended its product portfolio to cover broadcast, telco, security services and now state-of-the art, ultra-high speed packet optical services.